Freestyle Lite Test Strips make testing easier, faster, and less painful! No Coding Technology makes Freestyle Lite Test Strips more accurate and convenient than any other test strip. Just 0.3, the world's smallest sample size, is all that is required for accurate blood glucose readings. Freestyle Lite Test Strips support Alternate Site Testing, meaning you can easily test from your fingertip, palm, forearm, upper arm, thigh, or calf!
FreeStyle Lite Test Strips Feature:
No Coding Required: This makes it easier and more convenient to begin testing..
Alternate Site Testing: You can test using your fingers, forearm, upper arm, hand, thigh, calf and palm. When testing for hypoglycemia (low blood sugar) or if you have hypoglycemia unawareness, it is recommended that you use your finger only.
World's Smallest Sample Size: A small sample size of just 0.3 microliters of blood is all that is required.
Coulometry Measurement: Coulometry is a unique electrochemical measurement technique exclusive to FreeStyle. Coulometric analysis is unaffected by reaction rates and is ideal for measuring a small blood sample size.
5 Second Test Results: Accurate blood glucose results are available in merely 5 seconds.
FITS YOUR HAND AND LIFESTYLE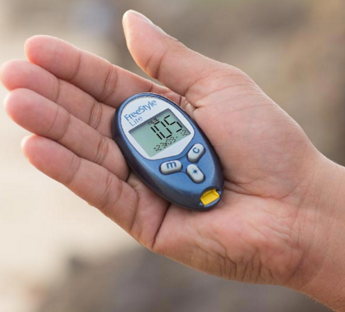 Small, discreet design for maximum 

portability

Accurate results

 in approximately 

5 seconds

Clear, 

backlit display

Test strip port light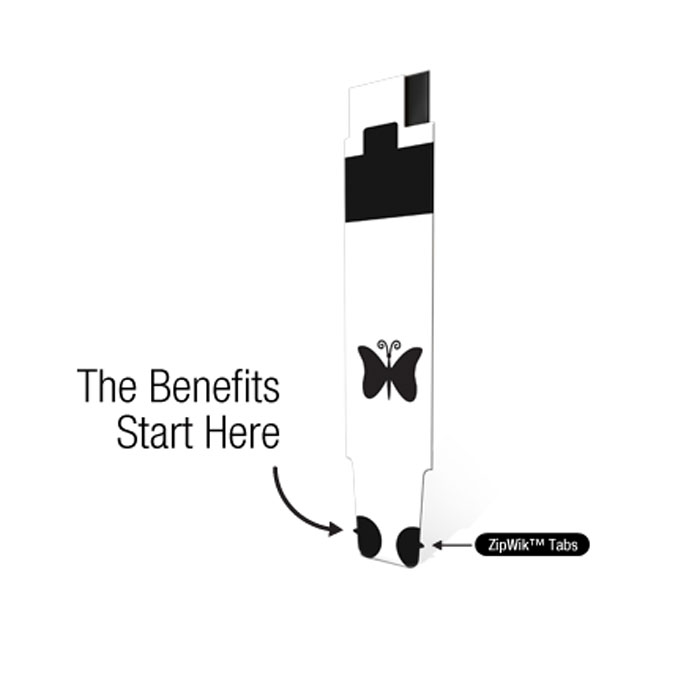 Tiny sample

 size – only 0.3 µL
Patented 

ZipWik tabs

 that make application quick and easy
Up to 60 seconds to re-apply blood means 

FEWER

 wasted test strips

No coding

 means one less step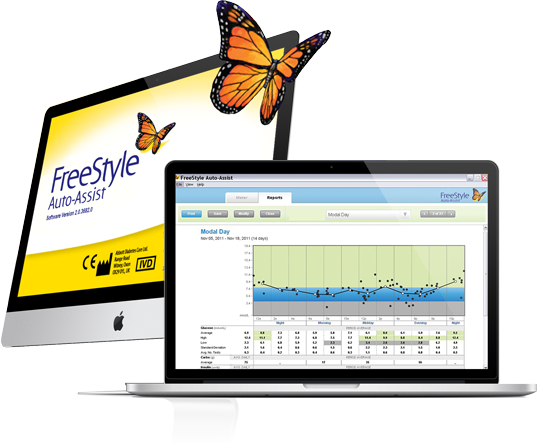 The FreeStyle family of products is designed to make it easy to stay on top of your health with user-friendly data management software.
Download the FreeStyle Auto-Assist software solution onto your desktop
Easily 

access and print

 reports including Log Book and Glucose Modal Day
Quickly 

analyze data

 and identify trends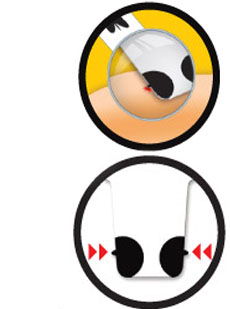 Benefits of FreeStyle Lite Test Strips:
Provides faster blood application and uptake
When the ZipWik™ Tab touches the blood drop it breaks the blood surface and instantly wicks the blood into the strip.
Easy to use
Dual side-fill tapered design simplifies blood application
Includes:
50 FreeStyle Lite Glucose Test Strips
Notes:
Use only with the FreeStyle Lite Glucose Meter System.
For in vitro diagnostic use.
For self-testing.
Do not refrigerate or freeze.
Store at room temperature below 86 degrees Fahrenheit (30 degrees Celsius).
Do not use if box seal is broken or missing.